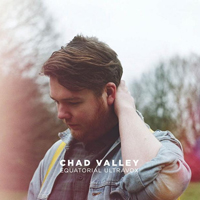 Now That I'm Real (How Does It Feel?)
Chad Valley
Wegens een heel drukke periode ben ik er niet toe gekomen om de nieuwe releases op te volgen en zodoende heb ik weken/maanden lang geen Powerplay kunnen toevoegen aan de site. Nu dus toch een gaatje gevonden en daarvan wil ik graag gebruik maken om volgende artiest wat in de kijker te plaatsen.
Het gaat hier over Oxford's Hugo Manuel, aka Chad Valley.
Deze Britse electro-pop producer komt op 20 juni met een nieuwe EP.
Op "Equatorial Ultravox" vinden we een knappe mix van balearic, soft beats en prachtige synthesizer pop. Als voorproefje stelde label "Cascine" al het nummer "Fast Challenges" ter download beschikbaar, maar nu is er ook deze nieuwe single "Now That I'm Real (How Does It Feel?)" waarop Rose Dagul van Rhosyn ook haar medewerking verleend.
De video voor deze nieuwe single werd gemaakt door Lucy Bridger.
"Now That I'm Real (How Does It Feel?)" is zo een nummer, dat wat er ook in jouw leven omgaat, je ongetwijfeld blijft glimlachen!
Radiovriendelijke muziek, die hoop ik, komende zomer vaak te horen zal zijn!
16 juni 2011 By Jo